19/12/2019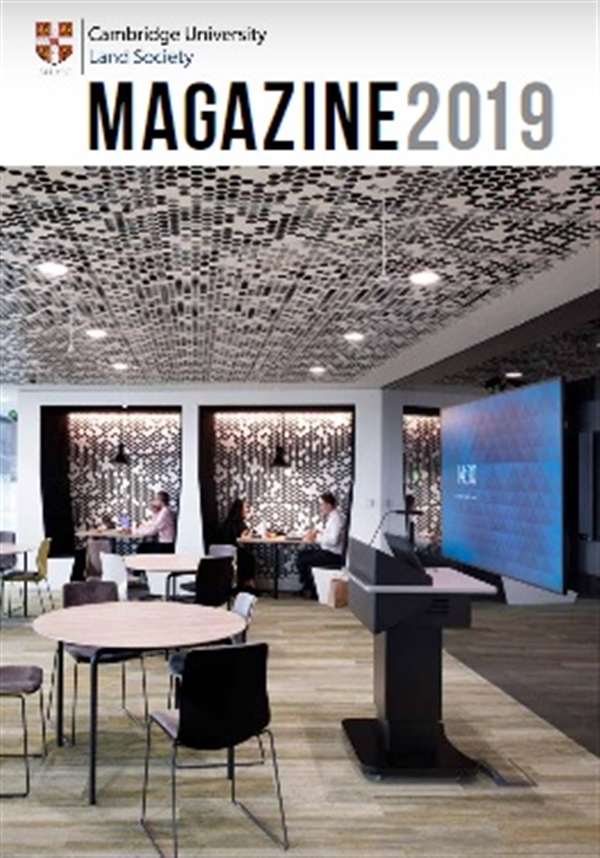 Holt Commercial Director, David Allen, has featured in the latest edition of the Cambridge University Land Society magazine looking at property trends in the region.

The article, which is in full below, was written before the most recent changes to the political landscape!


In looking at the property trends in the UK regions these largely mirror the national trends and are perhaps best dealt with under the various sectors, mainly from an investment perspective.
Retail
West Midlands retail activity is limited and certainly rebasing of rents is very commonplace. The absorption of first Merry Hill and then Bull Ring has had a long lasting effect on the areas surrounding them.
Birmingham, where I work, has not been immune to the impact of the trials and tribulations of mid-market restaurants experiencing trouble, but these have quite often been replaced by independents and newer brands. A more worrying situation is the high level of vacancy in once vibrant market towns and suburban shopping centres. This may need direct local authority action and more imaginative collaborative solutions.
The significant developments in Birmingham will be the promotion of the new retail scheme at Martineau Galleries by Hammerson after many years of inactivity and, equally, the repurposing of the House of Fraser building owned by Legal & General.
Retail warehousing is struggling in places but the fundamental attractions of open planning permissions and food anchored schemes with significant leisure components to increase "stay time" are still attractive to investors. As witnessed by the M&G purchase of Selly Oak in Birmingham and the refashioning of Gallagher Retail Park at j9 of the M6 following its sale.
Offices
This sector has shown considerable investment activity and interest and has commanded good sharp yields.
This is due, partly, to the interest and latterly substantial commitment by WeWork and Regus amongst other serviced office operators in taking occupational space with little new accommodation actually available in the immediate pipeline.
The prospects for rental growth are therefore dependent on large schemes being brought forward which we all know is problematic.
Secondary supply has been considerably reduced with interesting refurbishments by the likes of Circle Property and others and the increasing Permitted Development Rights change of use to residential especially outside the inner ring road in Birmingham. This has been mirrored in other localities to a lesser degree and perhaps the one area that is still struggling is out of town office accommodation, although where facilities have been provided strong demand has been shown, for example Blythe Valley in Solihull.
Industrial and Logistics
The continuing theme within the West and East Midlands is the continuing demand by institutions both overseas and UK-based for prime logistics investments.
Yields of sub five per cent are consistently obtained for a variety of lot sizes. Whether the massive increase in land values can be sustained when rental growth is not as great remains to be seen. The cloud on the horizon might be the impact of Brexit on the automotive supply chain and indeed the fortunes of JLR both a large direct and indirect influence.
Alternative Sector
Completing the 'beds and sheds' investment forecast made by many for 2018 and 2019 has been the Private Rented Sector about which I wrote last year. Very few schemes have actually completed although there are now a number in the construction pipeline due for delivery soon backed by well-known institutional names.
Other alternatives which have proved extremely successful in investment terms have been out of town drive-thru restaurants where long leases and indexed proof income can be obtained from very good covenants such as Costa, Starbucks, KFC and McDonald's. This has proved extremely attractive to family trust and smaller pension scheme buyers.
The current challenges post-Brexit, whatever the outcome, will be accommodating increased build costs both for new developments and especially for refurbishments. Imaginative schemes will continue to be attractive as they will stand out from the remainder of the stock attracting occupiers who wish to retain and attract quality staff. What were 'nice to have' additional facilities in buildings such as showers, small gyms, bicycle racks and coffee shops are now a 'must have'.
So what will be the new trends? In my view, these will include asset management of retail parks with the greater emphasis on those that are in secondary positions becoming either trade park style or indeed 'last mile' logistics. In addition I think we will see retail in secondary locations and especially suburban locations going over to other uses such as doctor and dental surgeries, albeit this will require a level of car parking that quite a number of such properties do not currently enjoy.
External factors in the West Midlands include the positive effects of the Commonwealth Games in 2022 and UK City of Culture in Coventry in 2021 and as far as the Birmingham business community is concerned completing HS2 (as I write a government review has been announced).
All-in-all, there is no great surplus of stock other than in affected retail areas which will remain the main challenge for the industry – and socially – over not just next year but the coming years.
To make sure this article did not turn in to a rant I left out comments on void rates, local authority investment purchases, long leasehold and CVAs and their impact on landlords!
Finally all of my views could be seriously altered depending on the political machinations between now (end of August and 31st October).