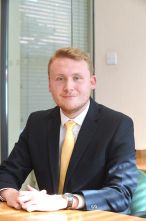 Harry Hanson
BSc (Hons)


Harry has recently joined Holt Commercial after completing a BSc (Hons) degree in Real Estate at Sheffield Hallam University, where he identified and developed his keen interest in commercial property whilst gaining valuable hands on experience during his placement year at a national firm of Chartered Surveyors in London.

He has joined the firm as a Junior Surveyor, with the aim of becoming a Chartered member of the Royal Institution of Chartered Surveyors (RICS) by undertaking the Assessment of Professional Competence (APC).

Outside the office he enjoys spending time in the great outdoors, socialising with friends, and watching / participating in a number of sports such as football, rugby, and fishing.