04/06/2018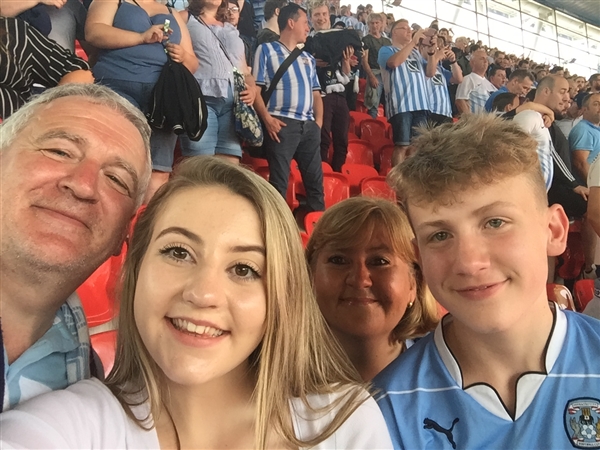 Blue Sky Thinking by Rupert Gillitt

The positivity in Coventry continues as the Sky Blues won at Wembley meaning they were promoted for the first time in more than 50 years. I am delighted to say that I was there and I thoroughly enjoyed the club's day in the sun.

As a practice that operates across Coventry, Warwickshire and the wider West Midlands, I think it would have been genuinely good news for the whole region if Aston Villa had made it back to the Premier League too. Sadly it was not to be but I know not all Coventry fans would agree with that sentiment!

So why is someone in commercial property writing about football?

For me, the win at Wembley represents more than a football team moving into a new division. You only have to look at the reaction on the streets of the city to see what it means to the people. Furthermore, with Coventry Rugby Club's promotion, there is certainly a sporting feel-good-factor in the city.

Then add the UK City of Culture win, the European City of Sport, the Commonwealth Games and the shortlisting for Channel 4's headquarters and it feels like this might be our region's time to shine.

I think there has finally been the realisation that all of this matters in attracting investment to a place. Businesses that want to invest in a region will look at much, much more than the square footage and layout of a building.
Success, they feel, breeds success and want to go to a place that feels like it is moving in the right direction.

And just like Jack Grimmer's shot that hit the top corner of the net last Monday, Coventry – and our wider region – look right on target for growth.