16/12/2020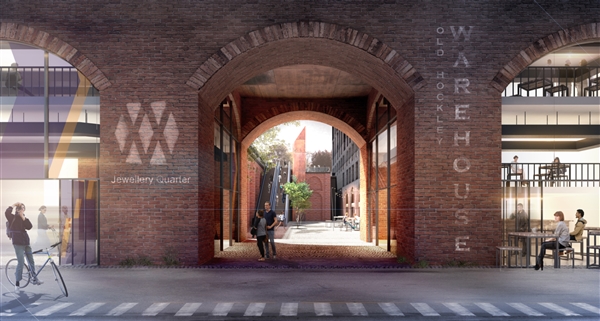 Holt Commercial has acted in a deal that will see a £100 million development in Birmingham go ahead.

David Allen, Holt Commercial Director, acted on behalf of the Joint Venture developer, which is majority owned by Sir Robert McAlpine Capital Ventures Limited, on the development site at Hockley Mills within the Jewellery Quarter Conservation Area.

Legal & General, on behalf of its Built to Rent (BTR) and Access Development Partnership (a joint venture between Legal & General Capital and PGGM), has agreed the funding.
Hockley Mills is located centrally in one of the most sought-after residential districts in the region and adjacent to both rail and tram links.
The scheme will deliver 395 one, two and three-bedroom apartments alongside a new entrance to the Jewellery Quarter train station, 116 car parking spaces and 28,000 sq ft of flexible commercial space for retail, leisure and offices.


David Allen said "I am delighted to have acted for the Joint Venture development company throughout the funding negotiations on this major development for the region.
We are pleased to see that the development will now move forward and bring huge investment to Birmingham."
Dan Batterton, Senior Fund Manager, BTR, LGIM Real Assets, said "In the space of the last few years, the BTR sector has really come into its own.
It has cemented its position in the UK as an asset class and successfully evolved away from the private rented sector. Showing its resilience and relative counter cyclical nature of the residential sector, BTR has remained largely unaffected throughout the coronavirus pandemic, as occupancy, rent collection and demand has remained high.
The Hockley Mills development further strengthens our existing portfolio, bringing our total number of schemes to 16 in eleven cities providing more than 5,300 apartments.
The scheme will deliver high-quality, professionally-managed rental accommodation that can help to address the supply demand imbalance in Birmingham."
Legal & General was advised by Knight Frank. Sir Robert McAlpine will be the contractor on the site.