07/08/2018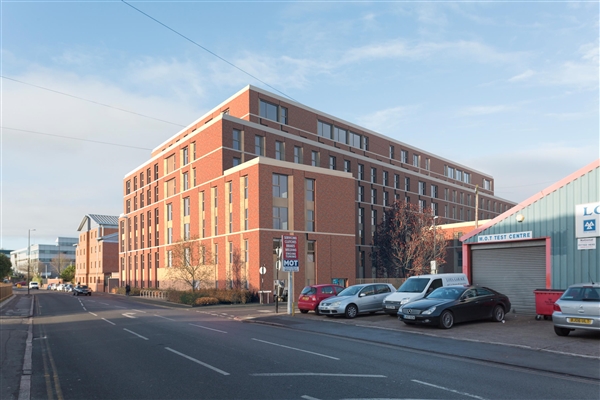 Construction work will start in September on a major new student accommodation building in Coventry.

Gilltown Ltd, the developer behind the new 462 room block on Gulson Road, was introduced to the site by city-based commercial property agency Holt Commercial to help meet the need for additional accommodation in the city.

Demolition of the former Buildbase building supplies centre is close to being completed, allowing for building work by Robertson Construction to get underway. It is expected to be ready for Autumn 2020.

Paul Gillespie of Gilltown said "We could see huge potential in this site when it was introduced to us as there is a definite demand for more student accommodation in Coventry. This is a great location for Coventry University students and creating high-quality student property is exactly what we do."

The development will also feature green space with the design of the building developed around four landscaped courtyards.



Peter Holt, Director of Holt Commercial said "The growth in student accommodation in Coventry over recent years has been rapid and there is still a strong market due to the growth of Coventry University itself and the number of students it attracts.

Student property requirements have evolved over the years and this development will offer students exactly the kind of accommodation they are looking for with a host of amenities as well as individual rooms. I was confident, having understood the needs of Gilltown, that this is the perfect location for them in the city and I am delighted we could attract more investment into Coventry in this way."