04/05/2021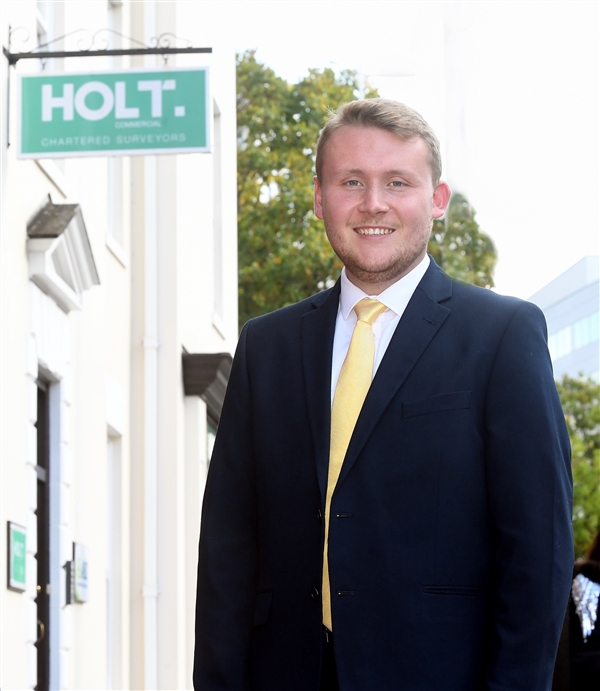 Starting a new job after graduating from university was always going to be a significant learning curve but never could I have imagined what my first six months would be like!

I joined Holt Commercial last autumn just a few months after the Covid-19 pandemic had begun so I still don't know what it's like to work in this industry during 'normal' times.

Thankfully, my first few weeks with the company was at a point when people were able to go into the office so I got to meet my colleagues which meant I was able to get to know the team.

As restrictions have altered over the course of the past six months, it's led to more home-working but everyone has been great in answering any questions I've had either over the phone or with a quick email.

Of course, you wouldn't choose to start a new job this way, but I've had to learn quite a lot in a short space of time and the team have been a great support.

I have been predominately working within the agency department and, despite the very difficult circumstances, I've been involved in a number of prominent lease deals. This includes several that have brought new retail tenants to Coventry city centre.

There's a great deal of excitement around City of Culture and I'm sure that's played a part in bringing businesses in.

I've also worked on a couple of industrial deals in both Coventry and Warwick as Holt Commercial continues to work right across the region across all sectors of the commercial property market.

More recently, I've been assisting within the valuation department which is great experience towards my APC qualifications, which is something I am very keen to achieve. Again, the team here have been a big support in that.

So, it's been a strange six months to start my career and I am really hopeful that, as the economy starts to open up, I can experience something that's a bit more like 'normal'. That said, I understand that we may never return completely to the way things were before Covid-19.

However, it will be nice to spend more time with the team and learn even more from their experience and expertise over the coming weeks and months, and to be involved in many more deals across the region.