18/03/2019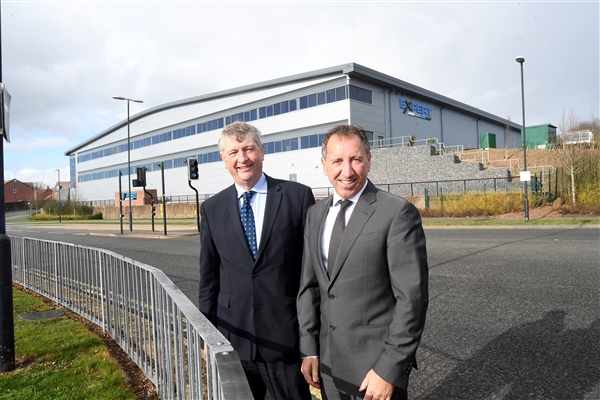 A 10 year property partnership has helped a Coventry manufacturer more than quadruple in size.

Peter Holt, Director of Holt Commercial, assisted The Expert Group when it took a small industrial unit at Banner Park around a decade ago. And, after offering a range of property advice and support over the past 10 years, Peter recently advised on the company's 75,000 sq ft design and manufacturing technology facility at Lyons Park. The expansion has incorporated the purchase of several properties over the course of the decade and Holt Commercial has helped to secure tenants on many of them, generating income for The Expert Group's Pension Fund. Deals include a letting of Unit Three at Banner Park to Eriks UK and the letting of Unit One to MarchantCain Group.

Peter said "We have worked with Angelo Luciano and The Expert Group for 10 years now and we are thrilled to see the company expand into its new 75,000 sq ft facility. Over the years, we have seen the company continue to grow and go from strength to strength. I can remember acquiring land for the company at Banner Park and they believed that would be enough space for them for many years to come. However, the firm has continued to surpass all of its own growth predictions which has, ultimately, led to the most recent move when Angelo approached us to see what was available."



"We found the land at Lyons Park and have supported the company through the purchase and planning process, at the same time as helping to secure income for the assets that sit within its pension fund. Having such a long term relationship means we have been able to offer strategic property advice and support the company's incredible growth."

Angelo Luciano, the Managing Director of The Expert Group, said the latest move was ideal for the company. He said "We needed to expand and wanted everything under one roof in the city. This is perfect. I have worked with Peter Holt over many, many years and his advice has been invaluable in seeing us grow as a business but also make the most of those property assets that we have acquired. Not everything in the course of property moves runs smoothly so it is great to be able to draw on the advice and support of an individual and a company with such experience and expertise."
Pictured: Peter Holt (left) with Angelo Luciano