13/09/2019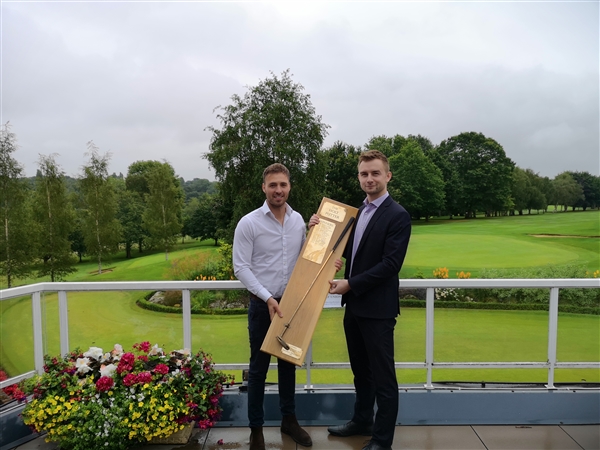 Property company Holt Commercial held its an annual Golf Day at Coventry Golf Club while raising money for the Club Captain's charity.

The event welcomed 35 golfers, who were all competing for the prestigious prize of the Holt Putter and other prizes.

The main award went to David Mole, of Hinckley-based Tungsten Properties, with a score of 38 points, while the team competition was won by Nick Holt, Tom Price (ProLogis) and Stuart Mair (Warmflame Developments).

The event also raised £350 for Coventry Golf Club's Captain's Charity – Macmillan Cancer Support – and was presented by Holt Commercial to the Captain of the Club, Rob Stokes.

Rob said "I would like to take this opportunity to thank Holt Commercial for the invitation to play in the Golf Day – made all the better for the fact that I actually played well and picked up a generous prize. Of more value to me was the excellent donation to the Captain's Charity which was raised on the day as Macmillan has a strong personal connection to me."

Peter Holt, Director of Holt Commercial, organised the event and said it had been played in a great spirit with some outstanding golf on show in excellent conditions.
Peter said "It was an extremely enjoyable day at one of the area's finest golf courses. It is always a great opportunity to meet and entertain clients and contacts in the industry, enjoy a good day's golf and raise funds for a very worthy cause."
Photo David Mole (Tungsten Properties) and Chris Hobday (Holt Commercial)