13/12/2019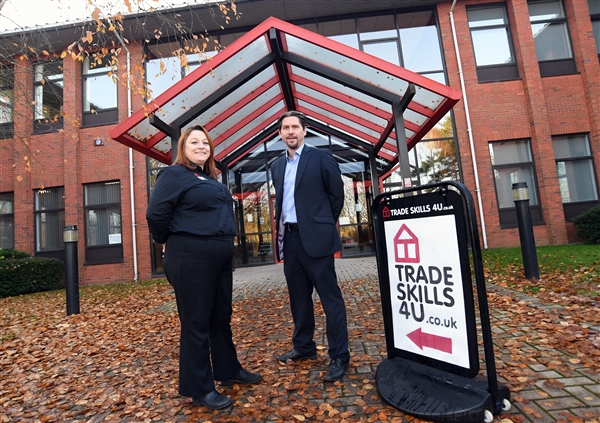 A company that provides training for aspiring electricians has hailed its decision to move to new Coventry based offices as a spark of genius.
Trade Skills 4U
, which provides the widest range of electrician courses, training and qualifications in the UK, recently made the move to 15,000 sq ft of space at Rowan House on Westwood Business Park.
The new space in Coventry is the first in the Midlands and has enabled the company, which last year trained over 10,000 people, to link its expanding network of offices across England and Wales.
The offices were marketed by commercial property specialists Holt Commercial, which has offices in Coventry and Birmingham.
Christos Panayiotou, Marketing Director, Trade Skills 4U said "We had several considerations to take into account when choosing the location of our new premises, including location and facilities. We wanted somewhere which could be easily reached from our other nine offices across the country. We also wanted to pick a place that bordered on a large conurbation. We weighed up Birmingham, Leicester, Northampton and Milton Keynes, but in the end, the logistical advantages of Coventry swayed our decision."
Trade Skills 4U contacted Holt Commercial, which is one of the most established commercial property agents in the region.
Christos said "With easy access from the M1, M6, M42 motorways, and A45, the site was the ideal location for people travelling across the whole of the Midlands. The new facility offers state-of-the-art classrooms and workshops that have been built to the highest specifications with the latest technology."
Nick Holt, Director, Holt Commercial, said "This is an excellent deal all round and it's great to welcome a high profile training organisation to Coventry and it's great to see that the city is such a pull for organisations such as Trade Skills 4U. The market for good quality offices in the region has held up well and this is another very good example of that."
Photo: Nick Holt, Holt Commercial with Samantha Lawler, Trade Skills 4U